Another Weekend of Mountain Biking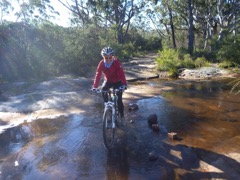 Both Saturday and Sunday we went for a ride
Saturday, as the photo above shows we rode at Darkes Forest. The Photo is Kate crossing Maddens Creek just above Maddens Falls on the East (easy) track between Darkes Forest Road and Appin Road.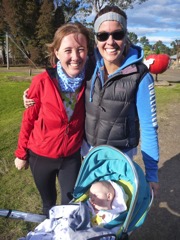 Jen came to Kate and Andrew's and we (Jen, Andrew, Annette and I) rode along the road to Darkes Forest and Kate drove then Jen looked after Toby while Kate joined us for the ride along the fire trail. We found some interesting single track linking the East and West fire trails parallel to Appin Road.
SUNDAY we went out to Appin: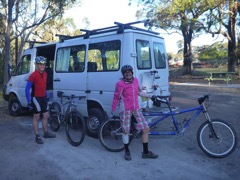 Just the 3 of us and had a great ride on the challenging 10 to 11 kms of single track. It took about an hour for the ride.
Here is the Strava Map for our ride: