Slalom Australian Champs 2013 Eildon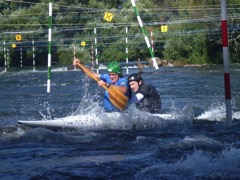 Another year competing in the Nationals with Kevin….
Kevin, Annette and I went to Eildon, on the Goulburn River in Victoria for the Australian Canoeing National Championships in Slalom.
The photos below are Kevin and I doing the Demonstration Run on the Tuesday Afternoon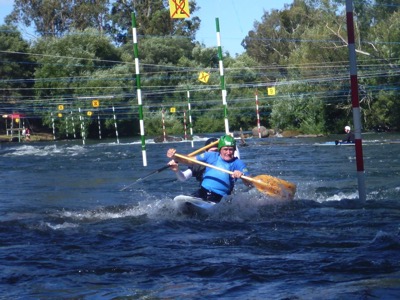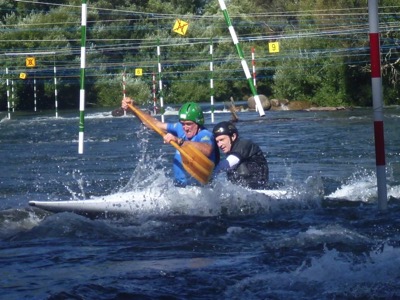 We went okay getting a bronze in the C2 state teams on the Wednsday, which was the "Warm up event"
In the Actual National Championships:
On Friday got a second in K1 old masters (over 55) and Kevin was 2nd in Grand Masters (over 45). In C2 we were first in the master C2 (over 35) and I think 7th C2 overall.
On Saturday we got a bronze in C2 club teams with a mixed team of NSW paddlers.