MTB morning ride with Andrew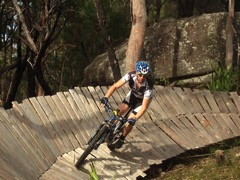 We rode out to Garrawarra to check the single Track
We were away for about 2 1/2 hours riding almost all off road and the single track was pretty tight for the Tandem.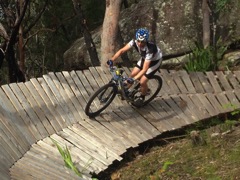 We found a fancy "North Shore" ramp: here is Andrew.
It was a bit too daunting for the tandem so I rode Andrews new Giant 29er on the ramp while Annette watched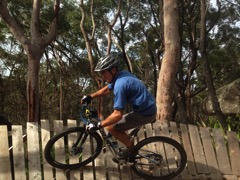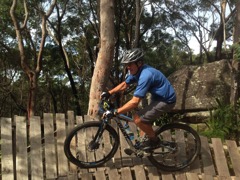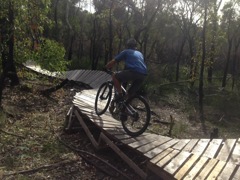 It was a pretty fancy and windy ramp.