Rock & Road Bike Race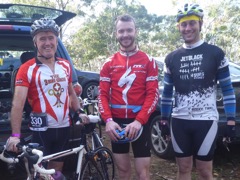 40km road ride the 20km of Mountain Biking at Rydal
Sunday at Rydal, just west of Lithgow was the location of the first "Rock & Road" bike race.
Andrew, James and I had decided to give it a go so we all made a weekend of it staying at Blackheath for 3 nights and doing some bushwalking on Saturday and Monday.
Back to the event: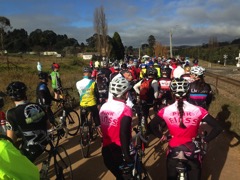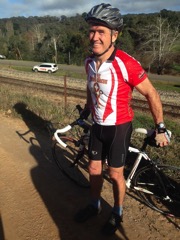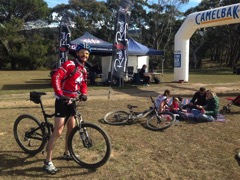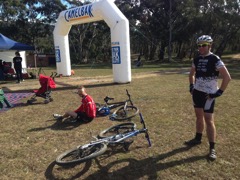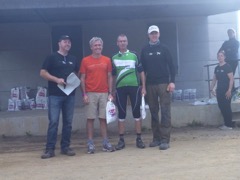 Results from
here
…. I came 20th. I was 16th into transition and 14th out but was obviously overtaken by 6 people in MTB stage.
Gary Nelson






Race No :
330
Gender
Male
Category
Grand Masters Male
Status
Finished
Pace
20.7 km/h
Team Member 1
Gary Nelson

















Splits
Split Name
Time
Time From Prev Leg
TOD
Team Member
O Pos
C Pos
Dist Done
Pace


Road


01:32:33
01:32:33
10:32:33


Gary Nelson


16
1
40
25.9 km/h


T1


01:34:46
00:02:12
10:34:46


Gary Nelson


14
1




Rock


02:53:32
01:18:46
11:53:32


Gary Nelson


20
1
19.9
15.2 km/h