Christmas celebrations
15/01/15 21:29 Filed in:
Family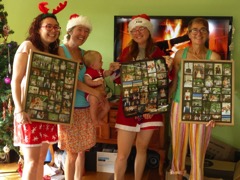 Christmas celebrations.
Christmas celebrations were an extended program this year.
Firstly the Hurst celebrations at John and Anna's near Scone a week before Christmas: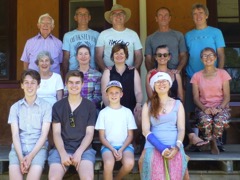 Next was Xmas Eve at Kate and Andrew's: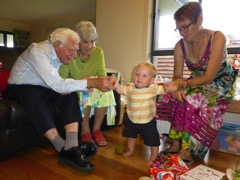 Toby getting some castanets.
And then Christmas Day: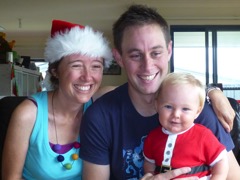 and Toby in his Xmas suit.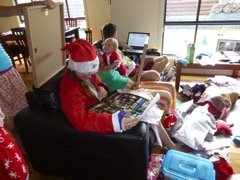 And finally at the Keogh's on Sunday 28th Dec 2014