Beachcombers Annual Family Week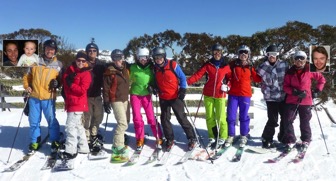 Beachcombers Family Week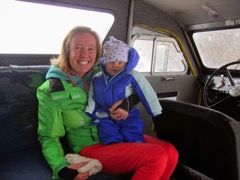 Toby arriving at the Snow on the Oversnow on 17th August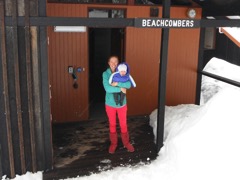 Toby was the star attraction.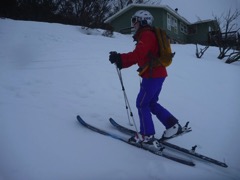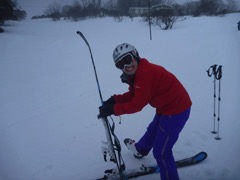 On Monday the weather was pretty poor but Emma came out and had a short go skinning up the hill outside the lodge.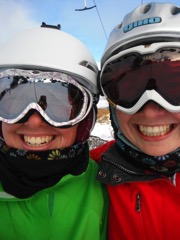 Emma and Kate looked bright on 19th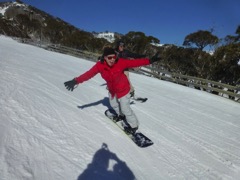 Sheridan and Paul having fun on their snowboards.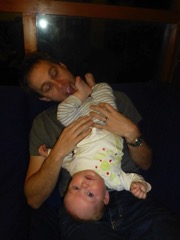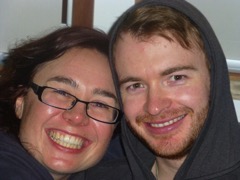 around the lodge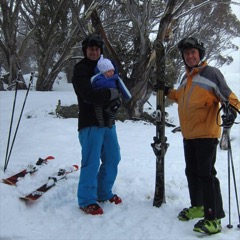 Toby saying goodbye to Andrew and Gary going out skiing.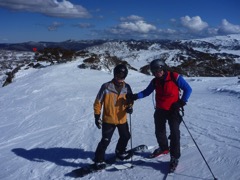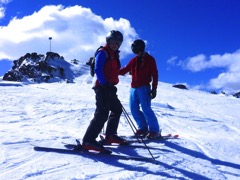 Over at Mount Perisher: Gary on his Snowboard with Brett and Brett and Andrew
The second week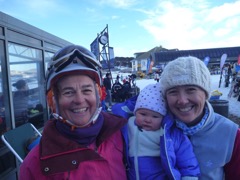 We met Kate at the Terminal after she walked down with Toby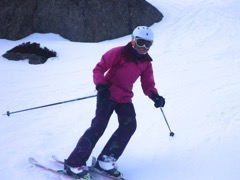 Annette showing off her parallel turns.
On Saturday afternoon I boarded with Dean, Anika and Jenny and on Sunday I spent a few hours back on my skis in the Halfpipe with them which was good fun.