Japan: 3 days sightseeing
15/02/16 11:22 Filed in:
Japan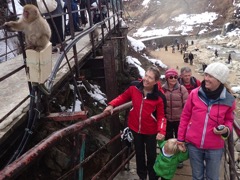 Sightseeing between skiing at Myoko Kogen and settling in to Nagano
Saturday 13th was our checkout from Akutsu Pension where we stayed 10 nights at Akakura Onsen, Myoko Kogen.
We visited the
Jigokudani Monkey Park
and here are a few pictures: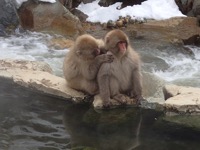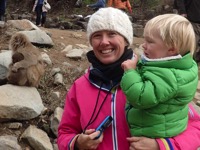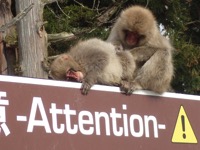 Sunday was again warm and overcast. We headed for a day trip to Matsumoto Castle about 60 km south of Nagano.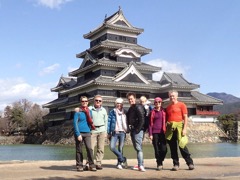 Unfortunately Monday was still relatively warm and so we walked up to the
Zenkō-ji Temple about 2km from our hotel at the station.