MTBing at Jindabyne: Bungarra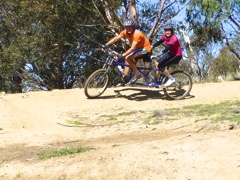 Some great teacks to enjoy at Bungarra near Jindabyne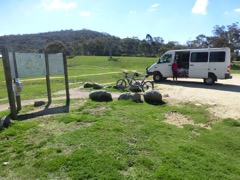 Here is the parking area and it costs just $7 each (bring csh as it is an honesty envelope system.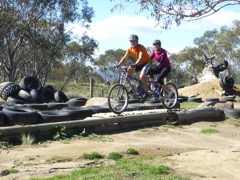 There were about 20 km of great track and a "Skills Park" where we even tried a see-saw and some ramps.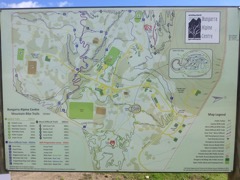 Here is a map. We found the "goat track" a bit rocky and tight and had a fall there where Annette hurt her knee... not seriously but it did hurt.
As we were leaving we met Paul from "Rolling Grounds" the company that built the tracks.