Japan: Nozawa Onsen & Toby is 2
A week at Nozawa Onsen including Toby's 2nd birthday
We travelled up from Nagano on Saturday afternoon on the bus and then left our luggage in town while we walked up to our hotel in the snow.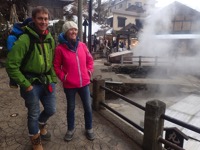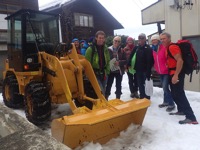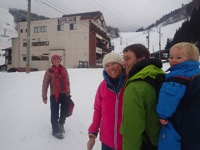 The pictures snow passing the 80
°
C villagers only onsen, our whole group stopping to admire a "digger" with Toby and arriving at Hotel Denbey (the cream one behind Annette.
Sunday it had not snowed and we all decided to have a rest day.
Monday was 22nd February and Toby's birthday: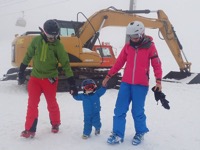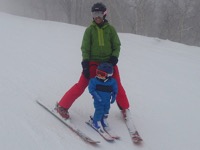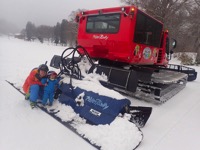 We all headed to the top of the Gondola and Toby checked out the "diggers". He especially loved the excavator. He then had a ski down the "Paradise Run" before we went on a 45minute tour in a snow groomer. That was very exciting for Toby. Wee the group shot at the header shot above.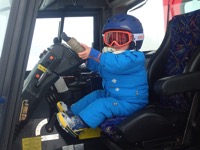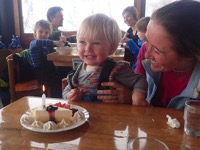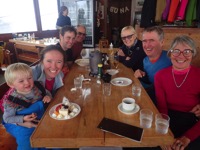 Toby even got to sit in the drivers seat of the "Piston Bully". We then went half way down the Paradise Run for lunch at Buna where they brought Toby out a cheese-cake birthday cake.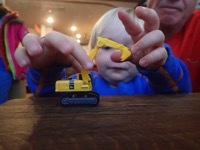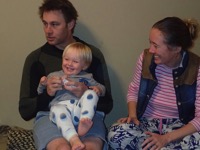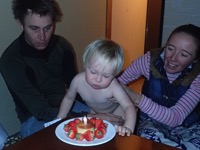 In the evening between watching the snow groomers and oversnow vehicles Toby played with his very own excavator which he had got from Dad as a present. We all ate dinner in our rooms and Toby then opened a few little presents and had a second birthday cake. It was a very full and Toby centred day.
HERE IS A VIDEO OF TOBY GETTING SOME PRESENTS
Tuesday the weather was clear and we had an enjoyable day on the snow. The snow depth was 75cm compared to 2.75m this time last year. It was groomed runs only and the signs at the top tell the story.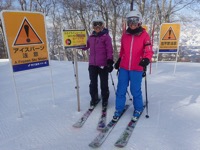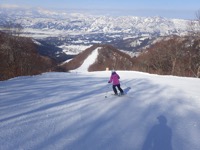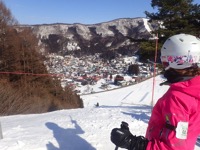 Tuesday night it started to snow and there was a good 20cm of fresh cover which meant we could venture off-piste.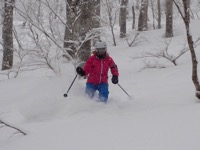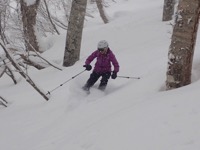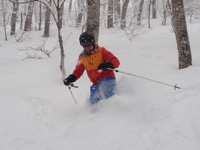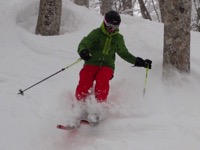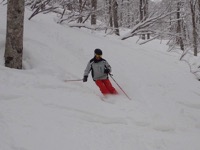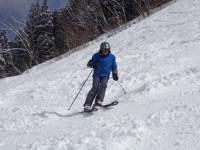 These shots are in the trees off the skiers right of Yamabiko A (run 1) down to a catch road. Brett's ankle and knee were still playing up so he didn't come as there was a 5+ minute walk out. The shot of him is in the moguls just above our lodge on a run called Utopia.
Thursday we enjoyed the powder again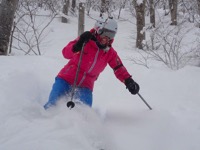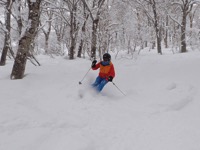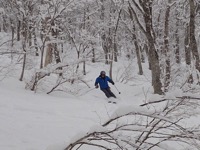 te and
this time Kate and Brett enjoyed the trees and fresh snow.
Friday I was feeling crook and although I skied in the morning by noon I was in the lodge and feeling tired and sick.
Annette was also not well as was Jannine and Brett. Annette and Brett did ski but Jannine had not skied for a few days.
Brett found out when he got home that it was swine flu that he had and I presume it is what we all had.
Sunday we bussed to Narita and flew to Sapporo while the others headed back to Australia.