3 Ring Circus MTB race
26/07/15 17:43 Filed in:
MTBing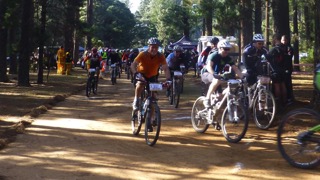 Three Ring Circus at Penrose Forest.
I had won a free entry in the 3 Ring Circus at the "Rock & Road" race in May. We had intended to ride tandem but Annette had had a month of sinus and flu type problems and the sinus was still bothering her so she pulled out leaving me to ride alone.
It was held at Penrose Forest just out of Wingelo in the Southern Highlands, about an hour from home.
We went up Saturday afternoon for the "Night Performance"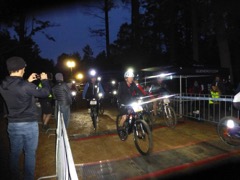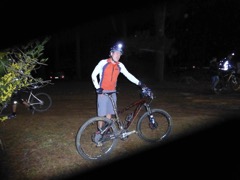 I pushed pretty hard for the 20 km and was a narrow first in the over 60 category.
On Sunday it was 50 km and by 20km the lack of training took its toll and I was close to cramps and slowed to end up 3rd in the old mens. Nevertheless the slower pace allowed me to at least enjoy the single track: