Japan: Skiing at Myoko Kogen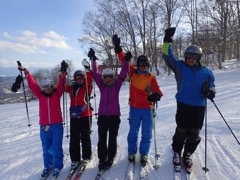 10 nights at Akakura Onsen, Myoko Kogen near Nagano.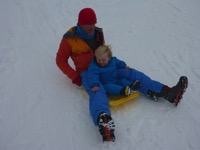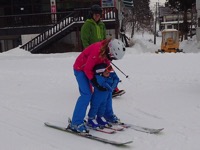 The first few days the weather was fine and the snow was fun, but not the powder snow conditions we had hoped for. On the third day while skiing in the trees, Brett twisted his ankle and knee when he caught a ski on a hidden branch. Toby was naturally the centre of attention and he tried some skiing but was not that excited about it.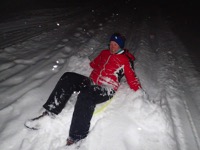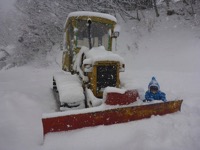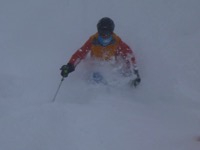 Then it started snowing, In the left picture you can see by the amount of snow on the road. Jannine is sledding back to our Pension after dinner. Toby's main interest was the snow machinery or "diggers" but the rest of us were keen on finding some powder skiing.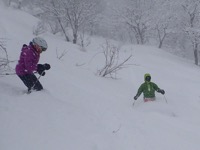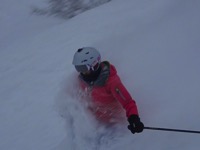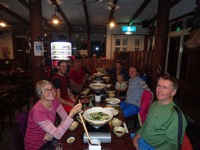 There was some great off piste skiing between the trees as Andrew and Annette show on the left. But even on the sides of the runs Kate found some deep stashes as can be seen in the centre shot. Each night we enjoyed eating out and the right shot shows us all enjoying Shabu-Shabu.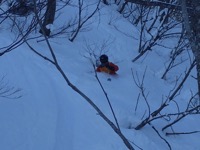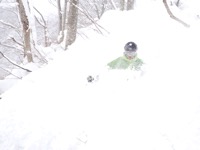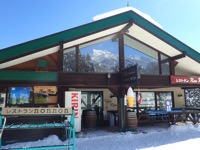 Andrew and I especially enjoyed the side country tree skiing. Then it fined up again and we toured around Akakura Onsen ski area and the right hand shot shows Mt Myoko (Myoko Kogen) reflected in the windows of an on snow restaurant.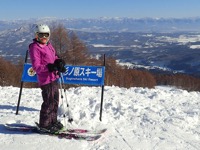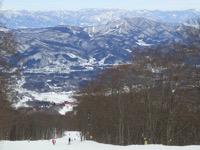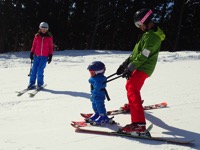 Annette and I spent Thursday at a nearby resort: Suginohara, about 7km and 40 minutes on the shuttle down the road. The others stayed at Akakura and Toby enjoyed some skiing. By Friday he had reins and we all spent the morning sharing his enjoyment skiing.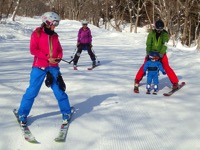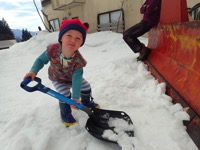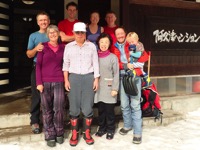 Finally all things must come to an end. Toby did some digging of his own rather than admiring the big mechanised snow diggers. We farewelled our hosts Makoto and Kyoko at their Akutsu Pension. It was in the perfect location, ski in and out on the edge of the piste and a very short walk to the village.