Wingello MTB family Sunday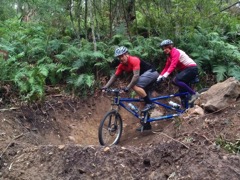 Emma, Kate, James, Andrew & Toby all went to Wingello
It was a bitterly cold day but Andrew, James, and a guy we met there from Helensburgh, Jeff plus Annette and I did the 23km red loop in about 2 hours.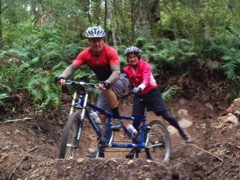 There was quite a bit of new single track including a 3km section which had just been opened with some very tight switchbacks that were impossible on the tandem.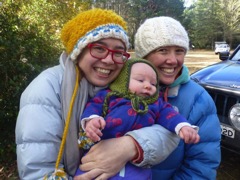 Emma, Toby, Kate and Ruby took a walk while we were riding and used the back of the Sprinter to get out of the wind. After lunch it was the girl's turn and I took Andrews Giant 29er out for a short 10km ride.