Farewell, Birthday & Packing
08/04/13 00:37 Filed in:
Family
The Sunday was the day before we left for Germany and we still had to take our new Bike Friday Tandem Traveller for a ride. After a minor hiccup we set off with Andrew and rode to Darkes Forest and back. 20km in total.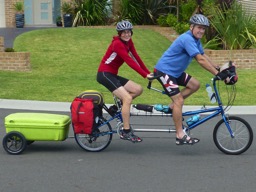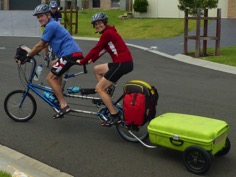 Andrew and Kate to a short ride around the block a few times to try and get Kate confident about riding a tandem.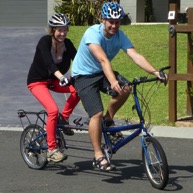 About 1pm my parents arrived and so did Emma and James for a farewell lunch (and a chance to have birthday cake for my birthday during the week)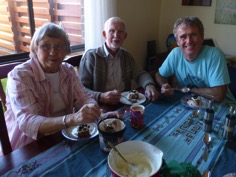 Packing to go away was a constant job between eating and socialising. Here is the link to the
Tandem Maintenance Log