Sublime Point Walk with Sara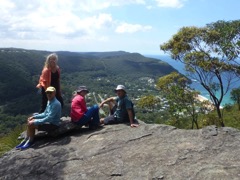 Walk from Stanwell Park to Austinmer via Sublime Point.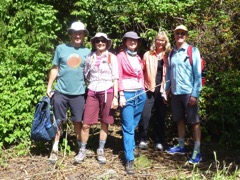 Setting off from behind Stanwell Park Station about 10am on Thursday.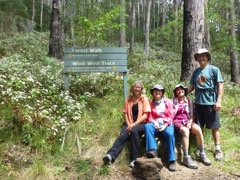 At the junction of the Wodi Wodi track and the Forest Walk up to the escarpment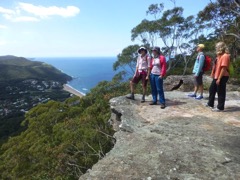 great views over Stanwell Park from Mt Mitchell : Here Annette, Sara, Ian and Lexie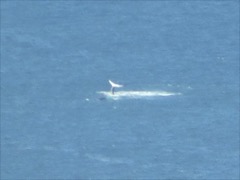 A whale was visible in the distance off Bald Hill.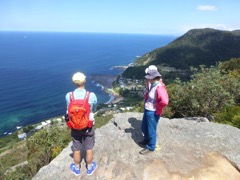 Another great view down to Coalcliff.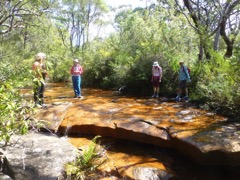 Along the Forest Walk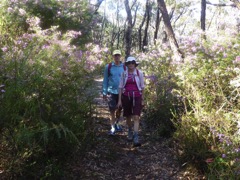 Flowers and a well formed track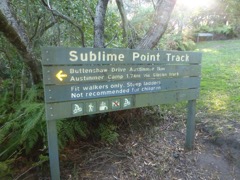 From Sublime Point lookout there is a track down.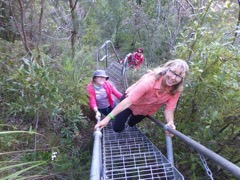 Ladders made it pretty easy going down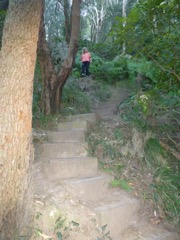 And there were plenty of well formed stairs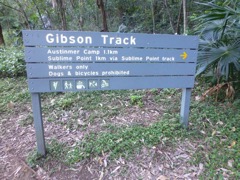 We finally finished in Austinmer about 5pm for a 7 hour walk….