Delhi, Agra & Jaipur
09/03/13 06:46 Filed in:
India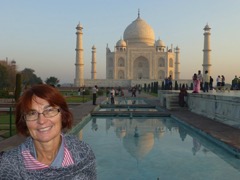 We arrived in Delhi and decided to tour the sights
MORE PHOTOS HERE
We stayed right in the centre of Delhi at
Smyle Inn
which proved a comfortable and economical option just off the Main Bazzar. We took the newer room for 1080 rupee per night (~AU$20) including breakfast. We decided with our limited time to get a car and guide to visit the sights of Delhi and then Agra and Jaipur. Although not cheap by Indian standards this worked out to be a very efficient option (22,000 rupee for 3 days & 2 nights in the fancy hotels AU$400).
On
Tuesday
with our driver Kuldeep Singh we visited some sites in Delhi
HINDU LAKSHMI NARAYAN TEMPLE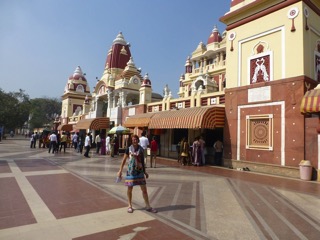 (NOTE: If you click on a photo it should enlarge)
PARLIAMENT HOUSE
INDIRA GANDHI MEMORIAL
This gave a fascinating insight into the life and work of both Indira Gandhi and her family
QUILA LAL KOR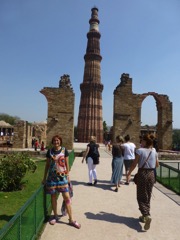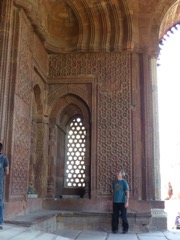 LOTUS TEMPLE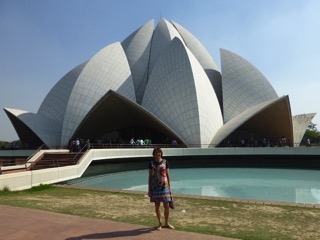 This is the Baha'i House of Worship in Delhi
HUMAYUN"S TOMB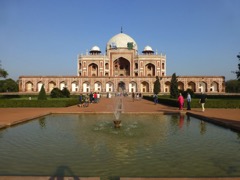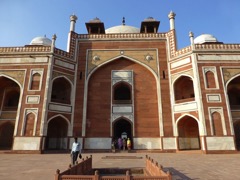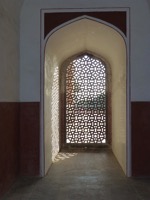 INDIA GATE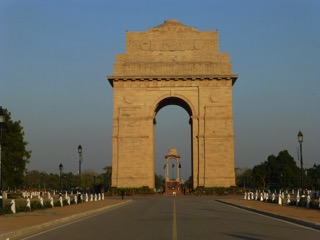 Wednesday
we left our hotel in the quiet of 8:30 for the drive to Agra (about 200km)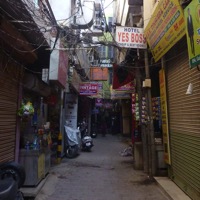 this is the the little lane off The Main Bazzar where our hotel was. You can see it on the left. Note this is early morning just after the lane has been swept and there is no crowd.
AKBUR'S TOMB
MORE PHOTOS HERE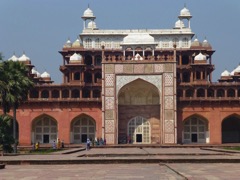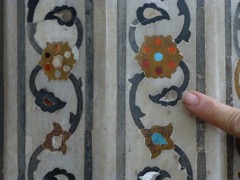 AGRA FORT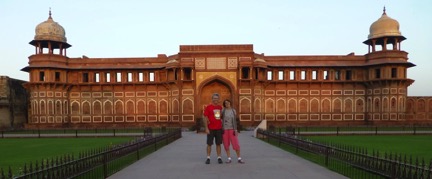 ursday
Thursday 7th
we left our hotel at 6am to get in the queue early to visit the Taj Mahal which opened at sunrise 6:38 am
TAJ MAHAL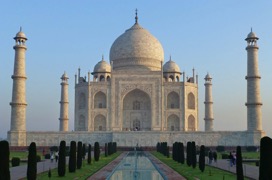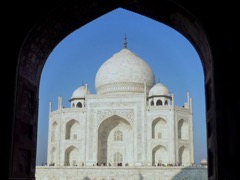 FATEHPUR SIKRI MOSQUE & PALACE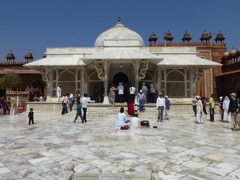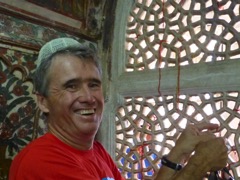 We then drove on to Jaipur (a total of about 300 km from Agra) and visited a
CLOTH & CARPET SHOWROOM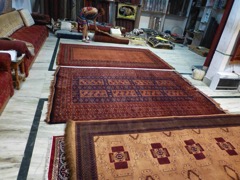 before checking into to the ornate
Sajjan Niwas
Hotel.
Next morning Friday we visited the sites around Jaipur: the Pink City.
ALBERT HALL
which is a museum in Jaipur commenced with a visit by Price Albert in 1876 and completed in 1887


HAWA MAHAL or Palace of Winds
in central Jaipur built in 1799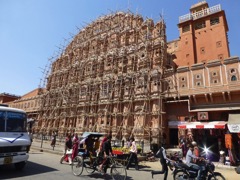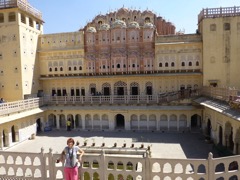 JANTAR MANTAR
is an amazing astronomical observatory built in the early1700s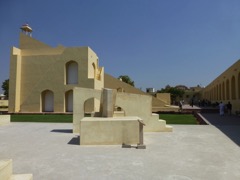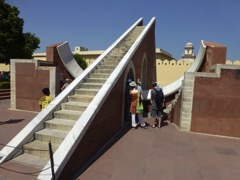 AMBER PALACE / FORT