Alpacas at Bob & Wendy"s
18/04/14 01:38 Filed in:
Family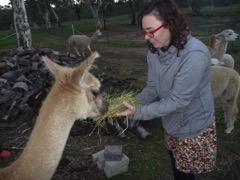 Emma wanted to see the Alpacas after our visit Monday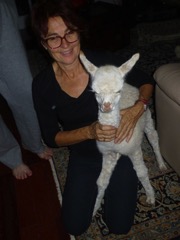 After telling Emma about our visit to Bob and Wendy's on Monday evening on our way down to the Snowy Mountains to go MTBing she was very keen to visit. (the photo here is of Annette with the 5 day old Cria or baby Alpaca) We arranged with Bob to call out on Thursday afternoon after Emma had finished her conference. We drove back from riding at Bungarra near Jindabyne to be there about 5pm.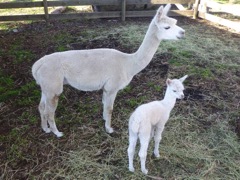 Here is the Mother and 5 day old Cria or baby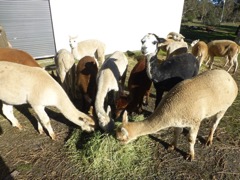 This is a group, keen for a feed.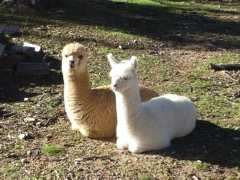 Apart from the baby these pair of about 6 month olds were our favourites, especially the brownish "fur-ball" on the left.
We ended up staying at Bob and Wendy's again on Thursday night even though they had gone down to Sussex for the Easter Weekend.