Kangaroo Island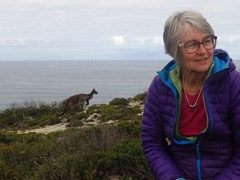 Kangaroo Island: A quick 5 days and nights.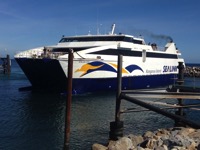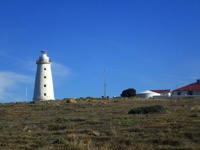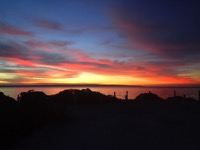 Leaving on the Ferry, Willoughby Light house and the sunset at Browns Beach all on Tuesday 5th April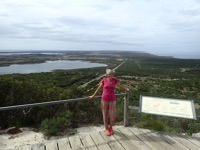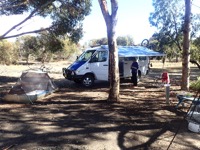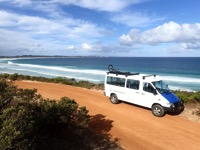 Wednesday we drove on to Kingscote and hiked up Prospect Hill where Flinders had been in 1802. Then on to Manfred and Martine's to camp the night and have dinner with Steve and Caroline and Tony and Virginia. The next morning we stopped for Lunch at Vivonne Bay Beach.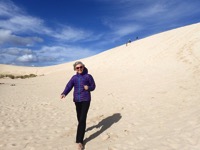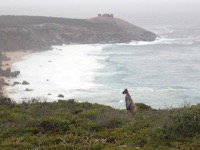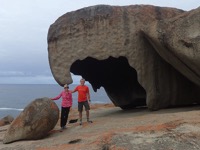 At Little Sahara we watched the sand boarding and I had one go but the damp sand made it not so good.
Thursday we went with Jan and Margaret to Remarkable Rocks. A Kangaroo appeared as we took a shot from the distance of Remarkable Rocks.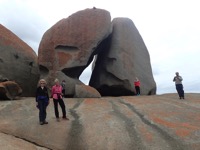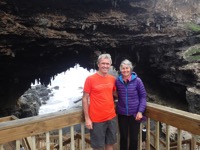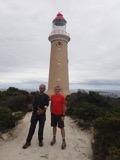 After Remarkable Rocks it was on to Admirals Arch and the Lighthouse at Cape Couedic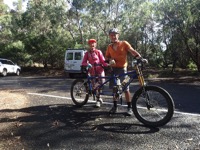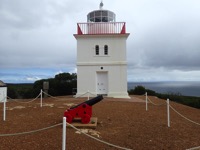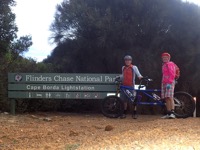 Friday we did a 90km Ride (see Strava Map below) from the NP office up to Cape Borda Lighthouse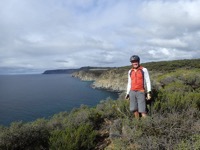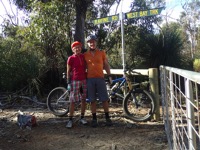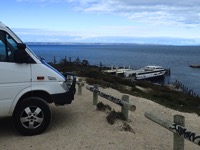 More on our Ride and then a Shot looking back to Kangaroo Island from the mainland about 10am Sunday 9th April.
The Wildlife: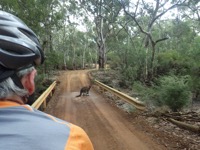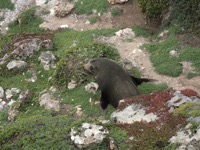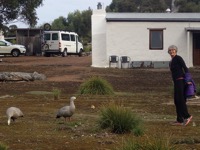 Kangaroos: Here on the road while riding; Seals; Geese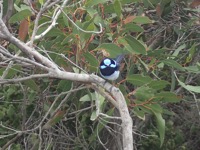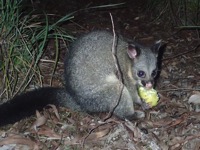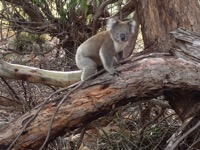 Superb Fairy Wren with longer legs than mainland. A Possum who stole an Apple from someones camp. A Koala at close Range.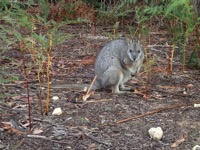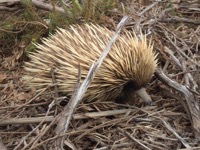 Wallaby and an Echidna which is lighter in colour and has a shorter snout than on the mainland.
STRAVA RECORD OF LONG 90km Ride