Solar Springs Health Retreat
09/05/14 22:17 Filed in:
Health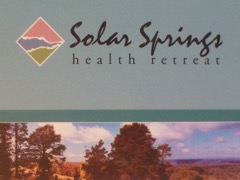 5 days at Solar Springs Bundanoon
Annette had won a prize at the Highland Fling (MTB race in November) for being the woman who had been in the most Highland Flings (7 of the 9). It was a weekend at Solar Springs for 2. We decided to upgrade the prize to spend 5 days.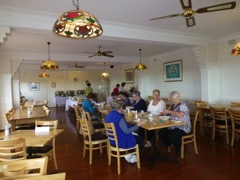 Here is the dining room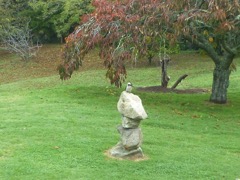 The grounds were magnificent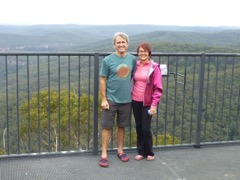 We took a number of walks into Morton National Park. Here we are at Echo Point overlooking Bundanoon Creek, Gold Mine Creek and The Shoalhaven Gorge in the background.
Unfortunately I had my first attack of Sciatica on the Friday before we left and was unable to do some of the walks or the riding we had hoped to do but spent the time relaxing and hoping to recover. Nevertheless we saw the Naturopath, had a Hemaview and Physical assessment and I had a few massages including my first facial massage.