Japan Ski Trip 2 more Niseko fun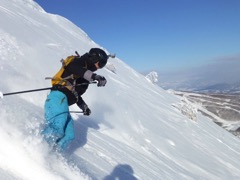 Another great week of skiing
Above is Andrew showing his style in the clear weather on Sunday when we took a few runs from the peak.
And a day to day description:
Friday 23rd the conditions were pretty unpleasant and although the plan was for Annette and I to ski the morning and then Kate and Andrew to go out in the afternoon, after we told them what it was like we decided to all head into town after we'd skied rather than swap over.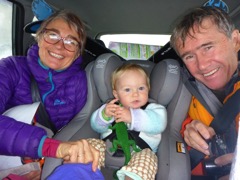 Saturday we headed to Risutsu, another resort about 45minutes drive. It has a very large hotel at the base and I was looking after toby first. It was pretty easy to keep him occupied as they had plenty of interesting things in the foyer area: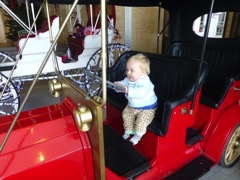 Like this model vintage car.
Here is a shot of Kate & I with the Risutsu hotel in the distance.
Sunday it was clear and Andrew and I were in the first half dozen to hike to the top setting off from the gate as it opened at 9am.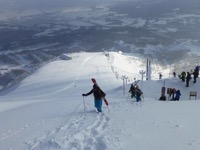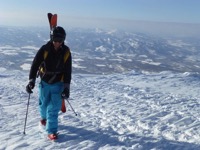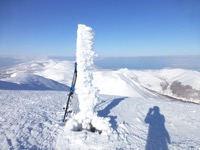 beginning the hike at 9am… then reaching the top at 9:15 … and the view of the sea looking West.
Of course the skiing down was fantastic, so much so that we did 2 runs and then I went in so Kate and Andrew could hike to the top also. Annette's knee is giving her some problems so she did not hike.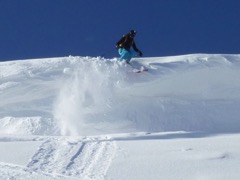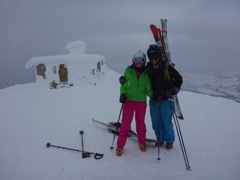 Monday was Australia Day and again of course we were out skiing but here are some photos of Toby.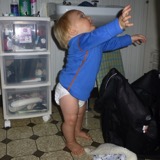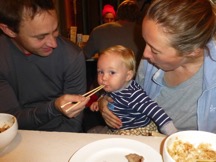 Toby standing unaided on 25th. And having a bath before going out for his first meal out in Japan.. he likes chopsticks.
Tuesday 27th it was raining so we didn't ski. Went to Kitchen shopping.
Wednesday 28th we went to Hanozono and I looked after Toby first. Andrew did runs from Gate 4 and Kate and I joined him in the afternoon for 2 runs
Thursday 28th was a memorable day: Kate, Annette and I did about 5 laps of the short hike from the Gondola to Miharashi Trees; We all had a great time and here are some photos: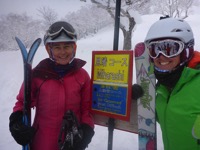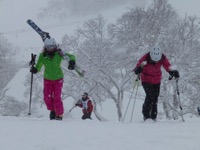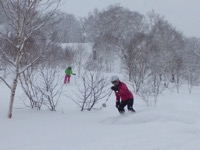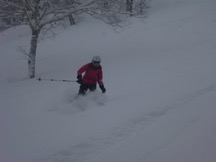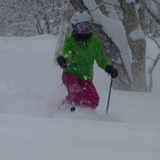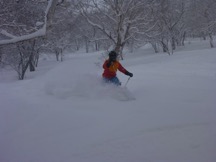 Then Thursday afternoon Andrew and I hiked the peak and although it was a complete White-out we headed away from the resort to Goshiki Onsen where we had arranged for Annette, Kate and Toby to meet us. We had an amazing run down including taking a wrong turn which allowed us to hike back up over the ridge to get extra metres of fantastic sking: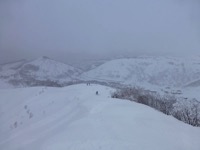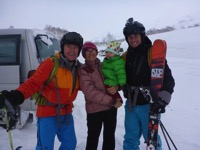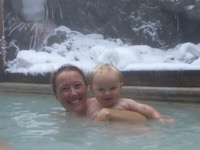 We finished the day off a top day with a meal out in Kutchan.
So Friday we had High hopes of hiking again but alas the weather closed in with heavy fog on the top of the mountain: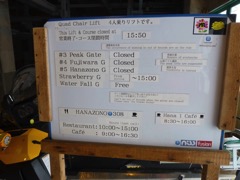 The sign says all gates closed so Andrew and I skied morning and Kate and Annette the afternoon.
Saturday we were leaving Niseko and again hoped we might be able to hike but due to high winds all gates were closed so we packed up and drove towards the coast at Otaru… our next stop