Family farewell lunch
10/11/12 19:34 Filed in:
Family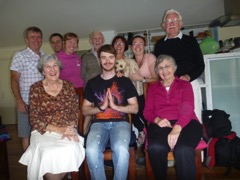 Annette hosted lunch for our close family
We were off on Monday for Malaysia and Burma and then Annette was going on to Europe to visit Sara for Christmas. As we are home less it was hosted at Kate and Andrews. Andrew barbequed the lamb loins which were delicious: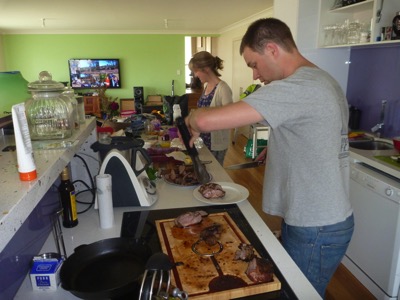 IT was a very enjoyable get together. It was particularly pleasing to see Maurice so well and he had drove down and back from Springwood which is something he would not have been capable of 6 months ago.