Toby eating breakfast
08/09/14 13:01 Filed in:
Family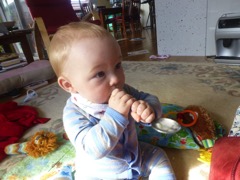 Toby always keeps us amused as he learns
MORE TOBY PHOTOS FROM 6 months to 1 year
HERE
Even while learning to eat like this morning at Breakfast: see photo essay below: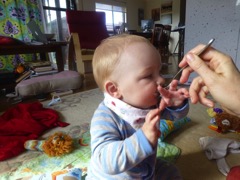 What is that you are feeding me?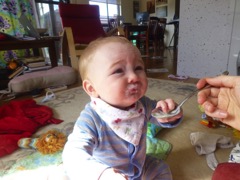 What... I am not sure I like coconut yogurt and kiwi fruit!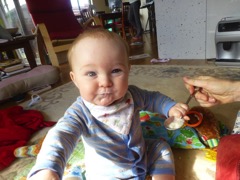 Let me try it.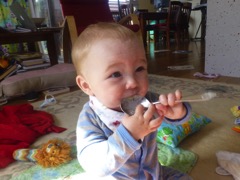 Not too bad...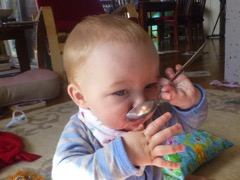 Yeah that's pretty good.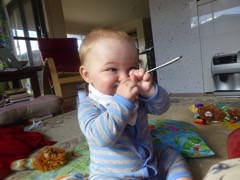 I'm going to lick the spoon.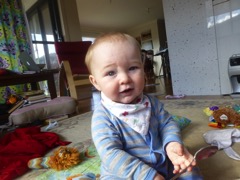 Is there any more?