Bambi "Baby Shower"
10/02/14 01:29 Filed in:
Family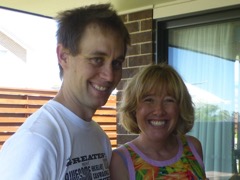 Kate & Andrew hosted a party to celebrate their upcoming baby!
HERE ARE THE PHOTOS
Kate and Andrew decided to host a party for their close friends and family to celebrate the upcoming birth of their baby (nick named "Bambi"). This involved considerable cleaning up of the house, both for the party and getting ready for the baby.
Here is our family: