3 Ring Circus MTBing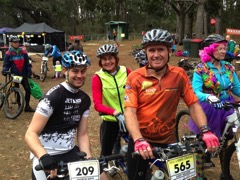 Our 2nd year in the 3 Ring Circus:
GREAT PHOTOS HERE
A great Sunday's riding in Wingello Forest
We improved our time from the terrible conditions (wet and muddy) last year getting about 3 hours 10 minutes.
I was pretty shot over the last 15 km with cramps in my thighs. Nevertheless we rode everything (except the wall) and only touched my foot down once to avoid a crashed rider in front and when Annette stopped for a nature call.
Andrew joined us this year and we rode together for the first few kilometres.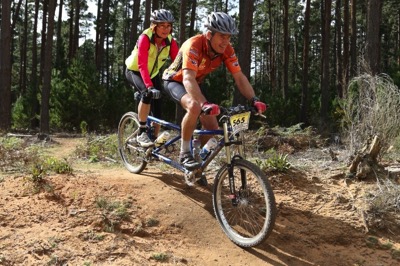 MORE GREAT PHOTOS HERE
Here is the Garmin Connect track log: