Paragliding at Hill 60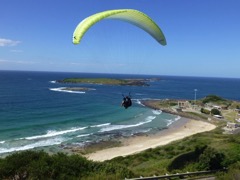 Andrew completed his Tandem Certification…..
We went to Hill 60 primarily to get Andrew 5 tandem flights with a qualified pilot in order to complete his tandem endorsement (which requires 15 flights with another pilot as passenger).
It was quite strong (maybe 11 knots) and Andrew and I did 2 flights landing on the beach. It then picked up and it didn't look good. A short while later it dropped off and Andrew took Franko up for a flight which ended up being 3 as he did 3 touch and go landing to complete his required 5: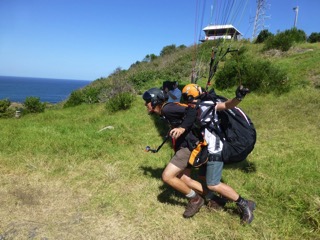 I then had a flight for just over an hour and it got stronger and stronger. Andrew came up in his speed wing and we both landed on the beach: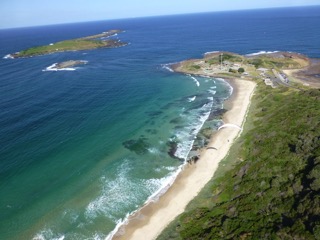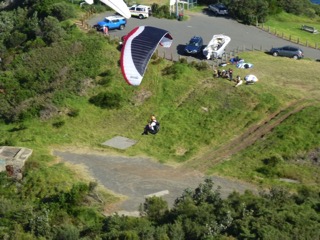 I spent the newt hour or more doing some kiting practice on my speed wing and Andrew helped Ant with a tandem flight. As Ant landed it had swung North and I took off and made a few passes before bombing out on the beach.