Tübingen: visiting Sara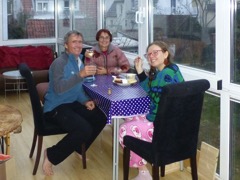 Sara made us very welcome.
We arrived in Frankfurt Tuesday morning early and picked up a nice Peugeot hire car and drove the 200+ km to Tübingen where Sara lives. She was heading off to her last exam, in Chemistry. We arranged to meet her in town after her exam and she shouted ice creams to celebrate the end of her exams: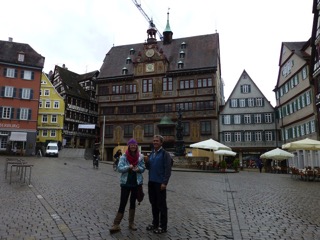 Here we are in front of the elaborate Tübingen Town Hall.
Wednesday we hung around as the weather was mostly overcast and finally in the afternoon we organised a garden bed ready for growing some veggies.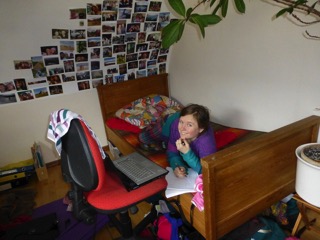 Sara had got the flu and spent Thursday recovering and we headed to Stuttgart (about 50km) to check out the impressive Mercedes Museum.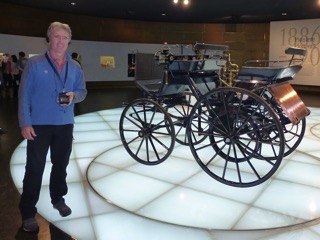 Friday the day started lazily. Sara went to the doctor and then there was some shopping and finally some gardening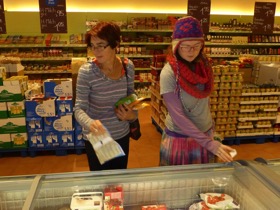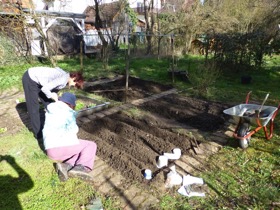 After a weekend at the Black Forest (see next posting) we returned to Tubingen and Sara headed back to Uni for the first day of term. We met her for lunch and looked around town.
The first shot is of Sara fruit shopping on Monday. The second is of the four of us at the castle in Tubingen.