Skiing first week of August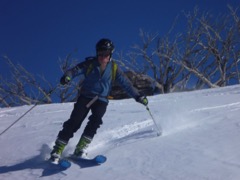 Skiing first week in August
PHOTOS HERE
Wednesday we met John at 8am in Guthega Car Park and went out skinning.
We were much slower than John and when John and I got to the Trig I waited for Annette and John pressed on via Consett Stephen Pass to near Mt Tate.
I took the photo below about 4pm and you might notice the clouds rolling over the mountains in the distance.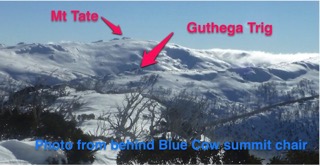 Saturday:

We skied the morning at about 1pm headed out from the top of the Mt Perisher double chair and skied across to Paralyser ridge and then down to the Charlottes Pass road for a half hour wak back to Eyre t-bar to arrive just in time for the last lift at 4:15. A tiring afternoon on variable snow.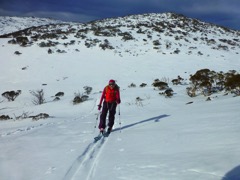 more photos
here


Sunday:
although the weather was miserable in the morning the skiing was excellent and got better as the weather cleared.
We had a big day as the "Perisher Dashboard leaderboard showed.
I was 3rd and Annette (cookie) was 5th most vertical metres for the day (10th August):