MTB ride at Wingello Forest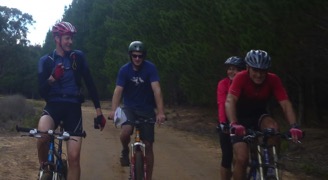 Riding in Wingello Forest
We met at Sutton Forest and went to the "camping area" at Wingello for a ride which hd bee arranged through the email group from Rivers that paddles together. Greg had organised the day and Markus and Tim and Nadia also turned up.
We all headed out on the Red loop which is a bit under 25km.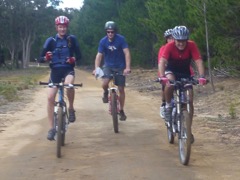 It turned out to be a very pleasant day although I was a bit tireder than I expected after the sudden big efforts on some of the single track.
Here is the track log from "Garmin connect"