Christmas Celebrations 2015
01/01/16 18:09 Filed in:
Family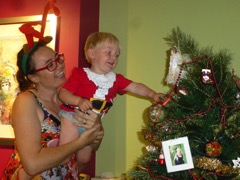 A very protracted Christmas Celebration season this year.
HURST family get-together on 19th December
This was at Greg and Suzanne's home in Queenscliff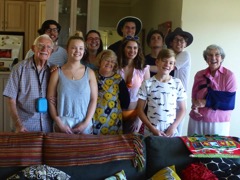 This is the closest we got to a family photo:
Back: Lindsay (Scarlett's boyfriend), Emma, Jack, Dallas, Marlow
Front: Peter, Poppy, Suzanne's Mum, Scarlett, Max and Joan.
We also celebrated Marlows 15th birthday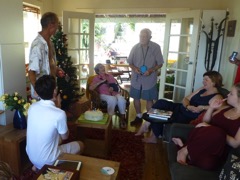 CHRISTMAS at SHELLHARBOUR
The celebrating started Thursday, Christmas Eve with Joan & Peter coming down for dinner and present giving.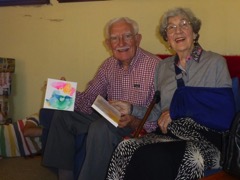 The cover photo is on 23rd Dec with Emma, Kate and Toby decorating the Tree.
Christmas Eve it was mostly about one little boy: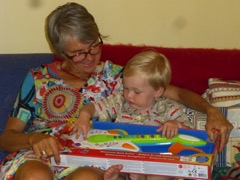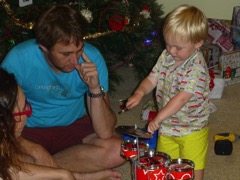 And Christmas Day Toby continued to be the centre of attention: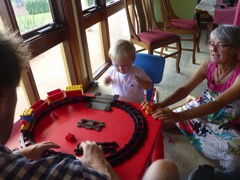 SUNDAY 27th we net at JANNINE & BRETT's to celebrate with Grace and Maurice: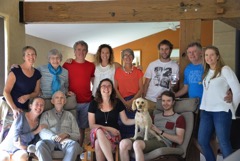 The classic group shot, thanks to Tahli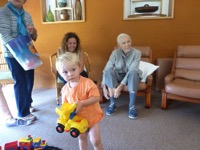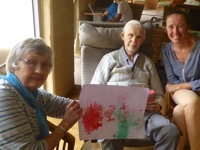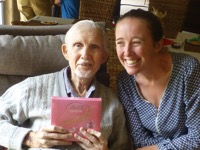 and some other snaps.
Finally we met at
Anika and Deans in Bateau Bay on New Year's Day
for a get-together and even some paragliding.