Japan: skiing Hakuba, Suginohara, Madarao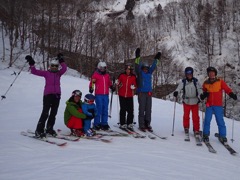 Tuesday & Wednesday at Hakuba, Thursday, Suginohara
Tuesday we drove to Hakuba and skied at Happo One. The snow was not that good after 2 days of rain and very little snow. The highlight of the day was seeing Toby skiing. Not e the clear weather in the first shot looking out on Hakuba.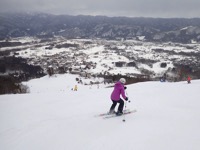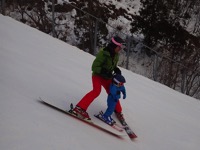 Wednesday was a very different day with about 25cm of fresh snow and extra snow falling all day. Plus the visibility was low near the Gondola. Toby went up to the Gondola for the day and again skied down when the lifts closed about 4:30. And in the powder.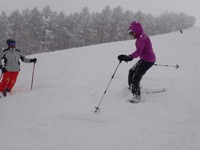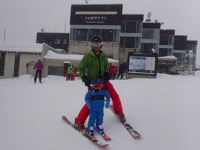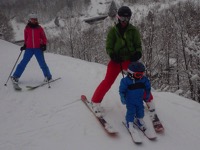 Thursday, Kate's birthday we went to Myoko Suginohara. It was a clear sunny day and we all enjoyed the easy skiing except Toby who spent most of the day shovelling. We went to Kate's favourite Akakura Onsen restaurant "Cha Cha" for "Nabe" (a hot pot meal)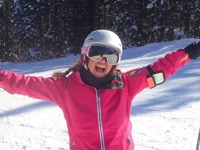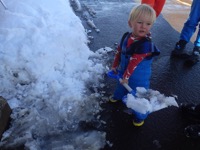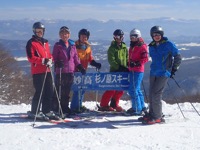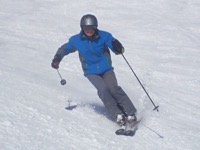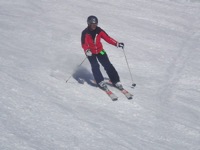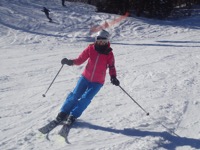 Friday we headed for
Madarao
. It is about an hours drive north of Nagano. Julie arrived early on the train after flying from Australia overnight. The snow depth was 150cm but it didn't seem that as there were patches of dirt showing though on some runs. Nevertheless we skied the trees on skiers left of the resort closest to Tangram and had good fun. The views were great as in was a clear day.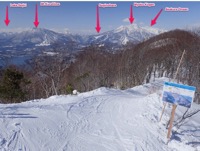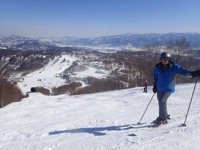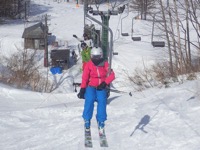 The view to the West from the top of "Adventure Aisle" showing the resorts we have skied at. The view from the top of "Champion Run" with Brett in foreground and Nozawa in the distance. Lift No 13 with Kate, Andrew and Larry as we head up to do "Powder Line".