Reflections on hitchhiking SARA #1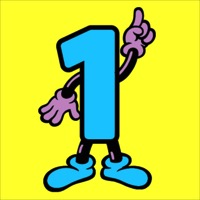 Sara discusses hitchhiking in german, translation below.
Sara wrote this in German and there is an english translation below.


Trampmeisterinnen

Mit dem Flugzeug ist es definitiv am schnellsten, mit Bus oder Bahn am angenehmsten, mit dem Fahrrad oder zu Fuß am ökologischsten aber beim Trampen kommt man am besten in Kontakt mit Einheimischen. Wie käme man sonst in den Genuss sich mit einem ex-Major zu unterhalten?
Wann würde man sich sonst die Zeit nehmen sich mit einem Lettlaender eine Stunde zu unterhalten, der kein englisch oder deutsch reden kann? oder wann hat man die Gelegenheit mit einem undercover Polizisten mit zu fahren ohne vorher was schlimmes angestellt zu haben?

Ausgangspunkt war das heilige Tübingen. Von dort aus sind die Trampmeisterinnen quer durch Deutschland nach Berlin getrampt. Nur Trampmeisterinnen wären auf die Idee gekommen sich nachmittags um 14 Uhr ein solches Ziel zu stecken. Aber 8 Stunden später, hatten sie bereits die Bekanntschaft von 5 netten Fahrern gemacht und Berlin erreicht.

Das zweite Gebot beim Trampen besagt: "Du solltest niemals Zeitdruck haben". Um Moskau in 3 Tage zu erreichen war es deswegen vernünftiger den Fernbus von Berlin nach Kaunas in Lettland zu nehmen. Angekommen um halb 6 in der Früh hatten Sie genug Zeit sich vor Ort zu informieren und die dritte Regel einzuhalten: "Du sollst auf keinen Fall hungrig trampen". Hop! Hop! 9 Fahrer und 24 Stunden später sind die Trampmeisterinnen in Moskau angekommen.

Wie ist sowas möglich???

Als erstes musste der "Hitchwiki" um Rat gefragt werden, um zu wissen wie man am besten von Kaunas aus weiter trampen kann: "Eine Bushaltestelle auf der größten Landstraße, die von Kaunas mit einem Bus für
0.70 Euro zu erreichen ist," war die gesuchte Antwort. Von dort aus war es
relativ einfach in Lettland und Litauen von Bushaltestelle zu Bushaltestelle auf den örtlichen Landstraßen zu trampen um weiter Richtung Moskau zu kommen.


Trampen in solchen Ländern gibt einem jedenfalls die Möglichkeit sein Pantomime Fähigkeiten unter Beweis zu stellen, was aber voraussetzt, dass man keine Angst vor Kommunikationsschwierigkeiten hat.
Es empfiehlt sich die Grenze von Russland und Litauen zu Fuß zu passieren, um dem ewigen Warten im LKW aus dem Wege zu gehen, was man sonst mindestens 60 Stunden ertragen muss.
Aus Erfahrung ist es außerdem sehr zu empfehlen, sich Abends um 8 an der russischen Grenze "Mitten im Nirgendwo" einen ex-Major, der mittlerweile als Sicherheitsbeamter für LKWs arbeitet, zu schnappen, der direkt nach Moskau fährt. Es war einer langsame aber sichere Fahrt zum Ziel!


Die folgenden 5 Goldenen Gebote des Trampen sollten immer eingehalten werden:

1. Du solltest immer genügend Wasser mitnehmen
2. Du solltest keinen Zeitdruck haben
3. Du sollst nicht hungrig trampen
4. Du solltest eine Karte (zumindestens im Kopf) dabei haben
5. Du solltest immer gute Laune haben und offen auf alle Menschen zu gehen

Das Trampen in Litauen ist jedenfalls sehr zu empfehlen. Man steht nie länger als 20 Minuten und die Leute sind sehr nett. Auch wenn wir auch die Erfahrung machen mussten, dass Einheimische mit Übersetzungsapps während der Fahrt mit über 100 km/h versuchen uns teilweise total unnötige Botschaften herüber zu bringen! Aber die Trampmeisterinnen haben es überlebt.


And Now for a Google Translate into english
Tramp champions

By air, it is definitely the fastest, most convenient by bus or train, by bike or on foot most ecologically but while hitchhiking to get the best in contact with local people. How else would come to talk with an ex-Major in the enjoyment?
When else would you take the time with a Latvians to talk an hour can not speak English or German? or when you have the opportunity with an undercover police officer to drive without having previously made bad thing?

The starting point was the holy Tübingen. From there, the Tramp champions are transversely hitchhiked through Germany to Berlin. Only Tramp champions would have thought the afternoon by 14 clock to put up such a goal. But 8 hours later, they had already made the acquaintance of 5 nice drivers and reached Berlin.

The second commandment while hitchhiking says: "You should never have time pressure". In order to reach Moscow in three days it was therefore reasonable to take the remote bus from Berlin to Kaunas in Latvia. Arrived around 5:30 in the morning you had enough time to inform yourself on the ground and observed the third rule: "Thou shalt hitchhike hungry in no case". HOP! HOP! 9 riders and 24 hours later, the tramp masters in Moscow arrived.

How is something like that possible ???

The first job was the "Hitchwiki" advice needed to know how to best hitchhike from Kaunas continues: "A bus stop on the largest highway that is accessible from Kaunas to a bus for 0.70 euros," was the Find the answer. From there it was relatively easy in Latvia and Lithuania from the bus stop to hitch-hike to the bus station on the local country roads to continue to come to Moscow.

Hitchhiking in such countries are a possibility in any case be the pantomime to provide skills to the test, but this presupposes that one is not afraid of communication difficulties.

It is recommended the border of Russia and Lithuania to pass on foot to the eternal wait to go in the truck out of the way, what else has to endure at least 60 hours.

From experience, it is also highly recommended to evening at 8 at the Russian border "Middle of Nowhere" an ex-major, who now works as a security guard for trucks to grab, which goes directly to Moscow. It was a slow but safe ride to the goal!

The following 5 Golden Commandments of Hitchhiking should always be observed:

1. You should always take enough water
2. You should have no time pressure
3. Thou shalt not hitchhike hungry
4. You should get a card (at least in my head) while having
5. You should always have good mood and open to go to all people

Hitchhiking in Lithuania is certainly highly recommended. It is never longer than 20 minutes, and the people are very nice. Even if we had to make the experience that locals with translation apps while driving over 100 km / h try to bring us partly totally unnecessary messages across! But the tramp champions have survived it.