Broken Chain Stay or Swingarm
16/01/16 23:47 Filed in:
frame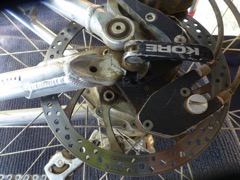 Chain Stay breaks again!! (at 13,460km)
While riding at Derby.
We were doing Kruskas and near the end when pushing hard I felt the wheel jamb against the frame and unfortunately I knew immediately what it was.
The third time this had happened:
First in NZ in October 2013 then temporarily repaired
Happened again in the Highland Fling November 2013.
Then in November 2014 on the Wollemi expedition.
The bike has done 1,156 km or 108 hours since the last break.
Here is the letter I wrote to Ventana:
Hi Sherwood or Teresa,
Firstly I should say we are delighted with our ECDM. We love riding it and in Nov/Dec 2015 we spent 6 weeks driving around New Zealand's South Island riding virtually everyday on the great single tracks they have there.

I have three things I need help with:


1. Broken Chain Stay

Today we were riding on one of the best MTB parks in Australia, the recently developed "Blue Derby" course in NW Tasmania.
It was our second of 3 days here but our bike broke (specifically the brake side chain stay) and we had to walk back to the base. It could have been way, way worse… like last time when we were 50km into a 120km ride. Or it could have happened any time while we were in New Zealand!

Last time you used stronger tube in the swing arm so now the casting near the axle has become the weakest point. We like to take our bike away and we would like it to be reliable so if there is anything you can think of to reduce the chance of this happening again. Here is a picture: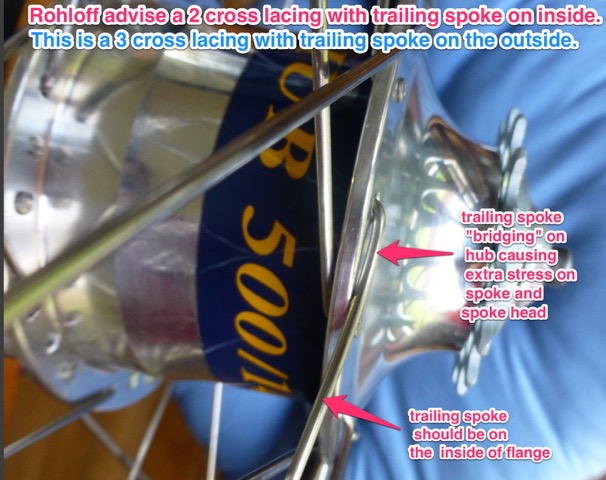 2. Rear Shock Mount

The 6mm bottom mounting bolt sheered for the second time while we were in New Zealand recently. Many manufacturers have moved to 8mm bolts and if you have a mounting bracket for an 8mm bolt then I would like to buy this. I could get this brazed on by a local frame builder. Here is the problem: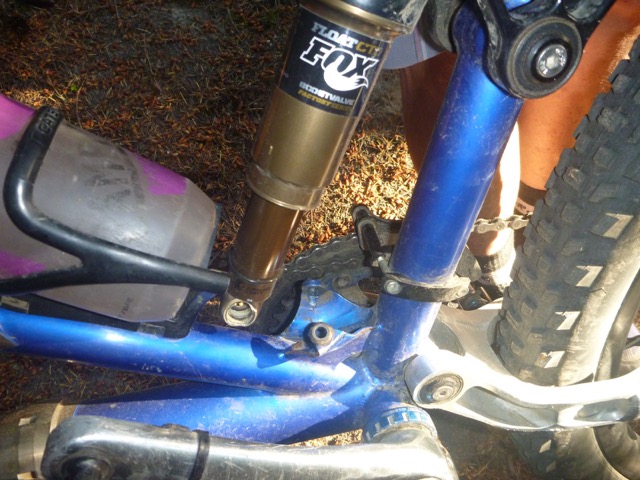 3. Stoker handlebar mount

The thing I'm looking for is some advice.
We have moved to a larger longer front fork which has raised the bike about 40mm and slackened the head angle. I like the slacker head angle and increased travel but we are a little less stable so we have installed some cheap dropper posts which we love. We will upgrade probably to Thomson posts when they bring out 100mm ones. The problem is the stokers bars need to be mounted below the dropper part of the post and the highest rise we have found for the stoker bars is 90mm which still is too low. We either need bars with a much higher rise or a mount that turns up or allows height adjustment. As we only know one other tandem mountain bike team (and they are in New Zealand) I was hoping you may have seen something to help.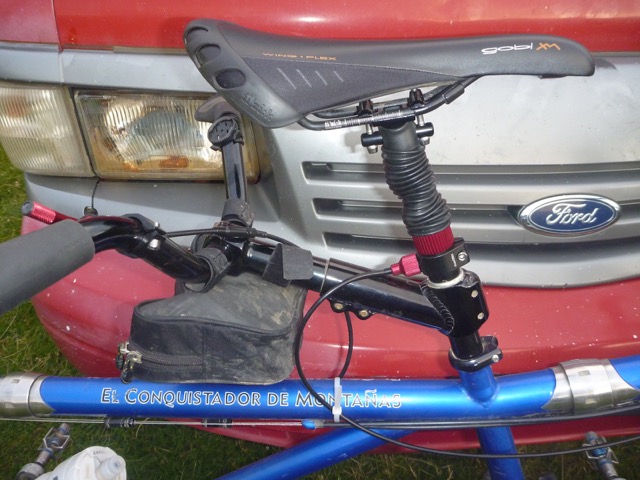 We are leaving Tasmania on Monday and will be back home (near Sydney) Tuesday so I will ring then to see if you have any ideas that may help us. This time there is no urgency as we will be in Japan skiing for all of February.
I have attached some of our previous correspondence so will recall our previous sagas.

Thanks for making such a fun bike!

Gary and Annette