Headset creaking.. ordered new one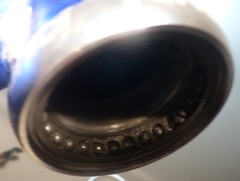 The steering was a bit stiff and so I pulled the headset apart to find
That the bottom bearing seal was broken and a ball fell out which happened to be broken in half. I did not reinstall that bearing but ordered a new "Crank Brothers" 1 1/8" non threaded headset. The same as what was in the bike.
Interestingly it was over $200 from Chain Reaction yet only $123 from Wiggle.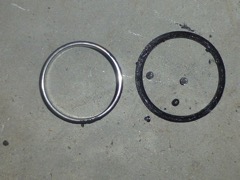 photo shows broken ball and pitted race.
I also pedal repair kits from Torpedo 7 at the same time as the bearings are obviously shot.