Suspension Service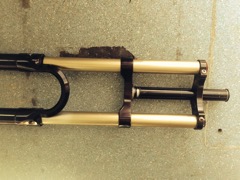 Suspension Service Front Forks and rear shock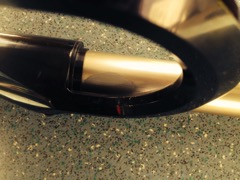 The Front fork was showing considerable wear and was leaking some oil. You can see the wear on the left stanchion in the photo. I got it serviced at The Bike Shop Mortdale (TBSM). Arron was the service manager I dealt with and I spoke to Mitch who I think did the service. He found a broken spring and a cracked piston head and although they seemed to question whether it was worth repairing they got it back together with new seals.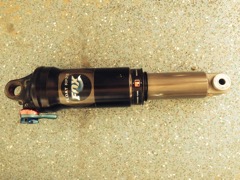 The rear suspension was done at the same time.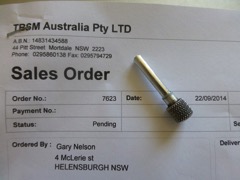 This bit was broken and came from the front forks??
The costs seemed very reasonable at TBSM:
The Fork service was about $175
The rear shock was about $110 (even though they quoted $200)
The wheel truing was $30 x 2 = $60
For a total just under $350