Tubeless Tyres installed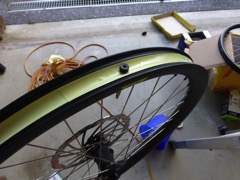 Tubeless tyres were installed on new wheels (~12,315 km)
I installed Stans 21mm rim tape and Stans 44mm valve stems (I could probably have used shorter valves maybe 35mm)
Without and sealing liquid they beaded up quite well and seemed to hold air.
I unbeaded one side and used 2 scoops of sealant in each wheel.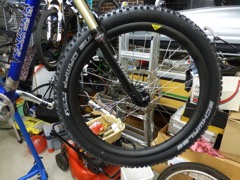 The front in an aggressive "Schwable Hans Dampf 2.35" I choose the Evo Snakeskin folding Pacestar version from Chain Reaction costing $68.99.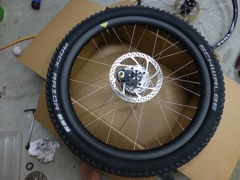 the rear is a less aggressive "Schwable Rock Razor 2.35" Again I chose the Evo Snakeskin folding pacestar version costing $72.99 from Chain Reaction.